Directions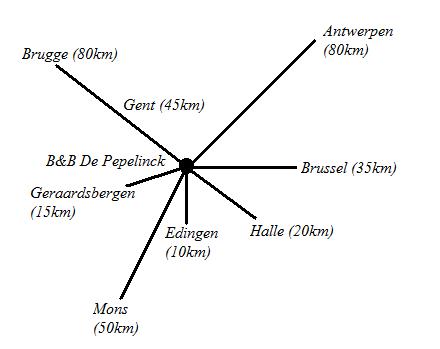 From the motorway E40 Brussels−Ostend
Leave the motorway E40 in Aalst (exit Aalst−Ninove).
On the roundabout, take the road N45 (Express way), directions Ninove.
Follow this road, which changes into N28, into the town of Meerbeke.
Turn right at the traffic lights in Meerbeke, this street is called Brusselsesteenweg (N8).
Then turn left at the next lights,
and follow this road (Edingsesteenweg−N255) up to the church of Denderwindeke.
From this point, take the third street on your left, which is Steenhout.
Grotere kaart weergeven
Pubic Transportation
Nearest stop NMBS: Ninove Station (8km away)
We'll meet at the station!